ELCOME to the official web site of Sutapa Das!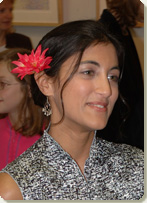 Within these pages you will find:

• a Gallery of Artwork by Sutapa
• announcements of current and upcoming Exhibitions
• a showcase of Dots for Sale - prints and originals
• background information About the Artist
• Contact information




1 September - 29 September 2007
Solo Exhibition
Sky Art Gallery
602 Magnolia Drive
Aberdeen, NC 28315
Opening Reception: 1 September 2007, 7-9pm
Gallery Hours: Tue–Sat 10am–5pm


Last year, the Durham Symphony Orchestra sponsored an innovative and artful fundraising project: The Painted Violin.

Sutapa Das generously contributed her time and talents to this project, transforming an old violin into a one-of-a-kind work of art. The Durham Symphony Orchestra sold raffle tickets for Sutapa's beautiful Wave Form V violin, and two others.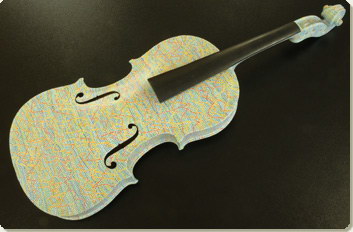 The Painted Violin Project was featured in the Durham Herald-Sun on Nov. 26!
For a transcription of the article,
CLICK HERE.

For more information on The Painted Violin Project, visit the Durham Symphony Orchestra web site.

For a high-resolution view of Sutapa's Wave Form V violin, click on the picture
at right.